Goodbye Peter van Koppen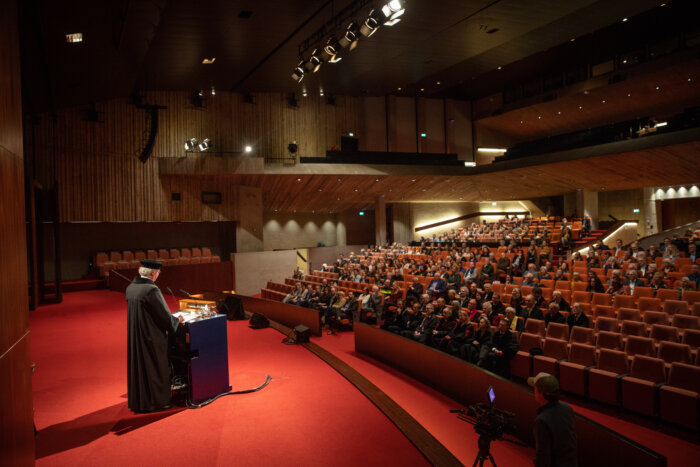 On the 17th of March 2022, Peter van Koppen said goodbye as Professor of Legal Psychology at the VU Amsterdam and Maastricht University.
In his goodbye lecture, "The iron rules of golden evidence: About legal psychology and a fair trial", he looked back on an impressive career. He discussed the development of various legal psychological problems in Dutch legal cases from when he wrote his first bestseller "Dubious cases" in the early nineties until now. He zoomed in on three specific topics: investigative interviews, line-up identifications, and cold cases. Finally, he thanked the many colleagues with whom has worked over the years. See the complete text of his goodbye speech (in Dutch).

After Peter stepped down from the podium, former head of the Prosecutor's Office Harm Brouwer entered the podium to thank and applaud Peter for all of his important work. He then presented a liber amicorum for Peter entitled "Beacons of legal psychology", with 48 chapters written by colleagues and friends.
Finally, the mayor of Haarlem, Jos Wienen, entered the podium. He came to thank Peter for his service to society and decorate him as Officer in the Order of Orange-Nassau, a royal recognition of exceptional service on an international level.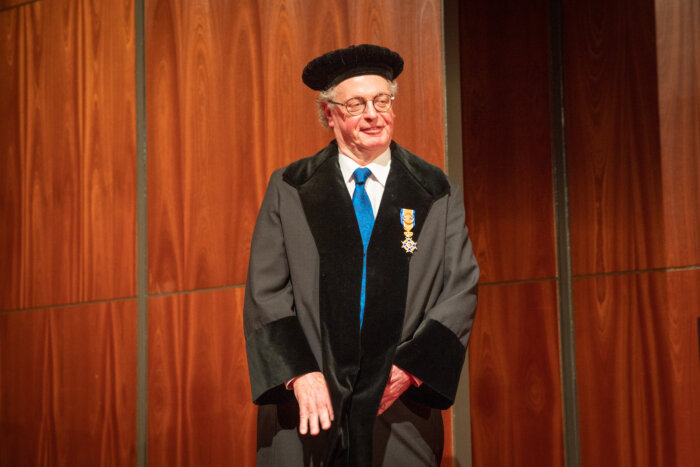 We at ALLP will miss Peter dearly!