Focus group on cultural differences in eyewitness memory and interviewing
On February 3rd 2020, a diverse group of experts and cultural informants came together at the VU University in Amsterdam. The goal of the day was to discuss the topic of cultural differences in eyewitness interviews conducted by the police, with a special focus on the cross-cultural context of South Africa. We wanted to get the experts' opinion on two questions:
What to take into account when analyzing
cultural differences in eyewitness memory?
cross-cultural communication between the interviewer and interviewee?
The focus group was led by Dr. Laura Weiss, who leads the subproject on reporting in police interviews in South Africa, which is part of the larger ERC Starting Grant project on eyewitness memory in cross-cultural settings. She was supported by the whole team: the principal investigator dr. Annelies Vredeveldt, PhD students Gabi de Bruïne and Dylan Drenk, and junior researcher Eva van Rosmalen.
In total, 12 experts in the field of culture and memory participated in the discussion. It was a multidisciplinary setting, as the experts were from many different fields. In the area of psychology, we had experts from cross-cultural, counselling, developmental, organizational and research psychology. From other fields, we had professionals from sociology and social linguistics, criminology, law and political sciences, defense and security, and international criminal law. They were from different universities and research organizations.
To further add to the diversity in ideas, participants came from many different countries of origin including Cameroon, Turkey, Bulgaria, China, the Czech Republic and the Netherlands. The input from the cultural informants from South Africa was especially valuable, who all had different cultural backgrounds (Xhosa, Afrikaans and English).
The lively discussions were supplemented with a practical exercise in smaller groups, in which the participants developed coding schemes to analyze the content of eyewitness interviews. The rich information that was gathered during the day will help us to analyze a sample of approximately 100 eyewitness interviews conducted by South African police officers. In addition, the discussions during the focus group will be analyzed qualitatively and the findings described in a scientific article written by Laura Weiss and Annelies Vredeveldt.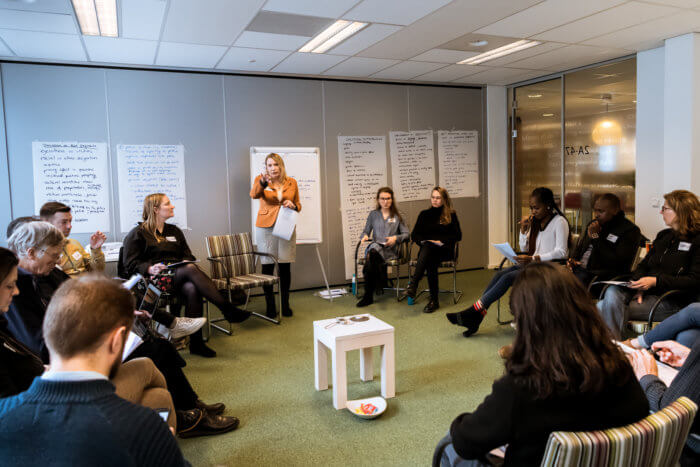 The whole group was enthusiastic at the end of the day. As one of the participants put it: 'This exchange of ideas, this is what science should be about.'